Vilnius: The Vibrant Capital of Lithuania Awaits NATO Summit on July 11-12, 2023
A City Full of Tension and Excitement
The city of Vilnius, the capital of Lithuania, is currently a place full of tension and excitement. Everything seems to be vibrating here, and the people are filled with restlessness. The reason for this is the upcoming NATO summit, which has put the entire city in turmoil. The city officials have decided to repair the streets of Vilnius to ensure that everything is perfect for the thousands of expected guests. Everywhere you look, there is work being done, cleaning and painting.
Preparations for Security
The streets are filled with police and military personnel, ensuring that everything runs smoothly. It is clear that the city wants to be well-prepared for this event. The safety of the guests and residents is a top priority. Vilnius has experienced strong development in recent years and is considered an emerging European metropolis. This event will undoubtedly contribute to further improving the city's image. Cleaning and practicing are underway. Stages are being set up, and the proverbial flags with NATO emblems are being hung everywhere.
Center of the Event
The conference taking place here will bring together heads of state and government from all over the world. The participants will discuss important issues of global order and make decisions that could have an impact on the entire world. Especially because of the war in Ukraine, which is quite close here. Russian or Ukrainian can be heard everywhere in the city. Belarus is nearby.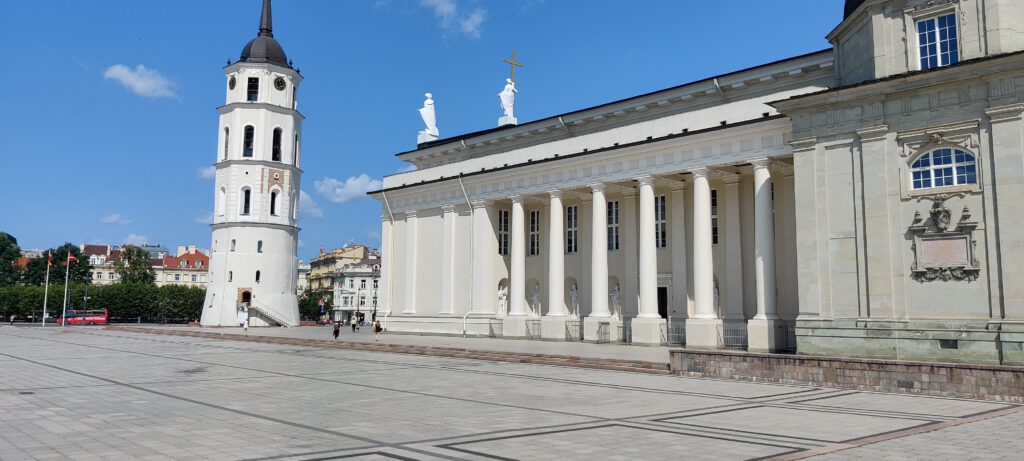 Vilnius as an Emerging Economic and Cultural Metropolis
The choice of Vilnius as the venue is not surprising. The city has established itself in recent years as an important economic and cultural hub in Eastern Europe. Vilnius has a vibrant start-up scene and has attracted a growing number of companies opening their branches here. ABOWI UAB, as a reputation consultant and internet strategy company, is also active here. The city's infrastructure has been continuously improved to meet the needs of its growing economy.
A Milestone for Vilnius
The upcoming event will undoubtedly help establish Vilnius as an important international business city. The city already has a high quality of life and a rich culture, but with this event, it will push itself to the forefront and secure a place on the global stage.
Proud Hosts
The residents of Vilnius are proud to be hosting this groundbreaking event. They are excited about the opportunity to showcase their city to the world and demonstrate what it has to offer. They are aware that this event is of great significance not only to Vilnius but to the whole of Lithuania.
Discover Vilnius
Overall, Vilnius is a vibrant city full of energy and dynamism. The upcoming event will undoubtedly attract attention and position Vilnius as an important capital in Europe. People are eager for the coming days and look forward to experiencing the event with thousands of guests from around the world. This will undoubtedly be a milestone in Vilnius' history and further sustainable development of the city.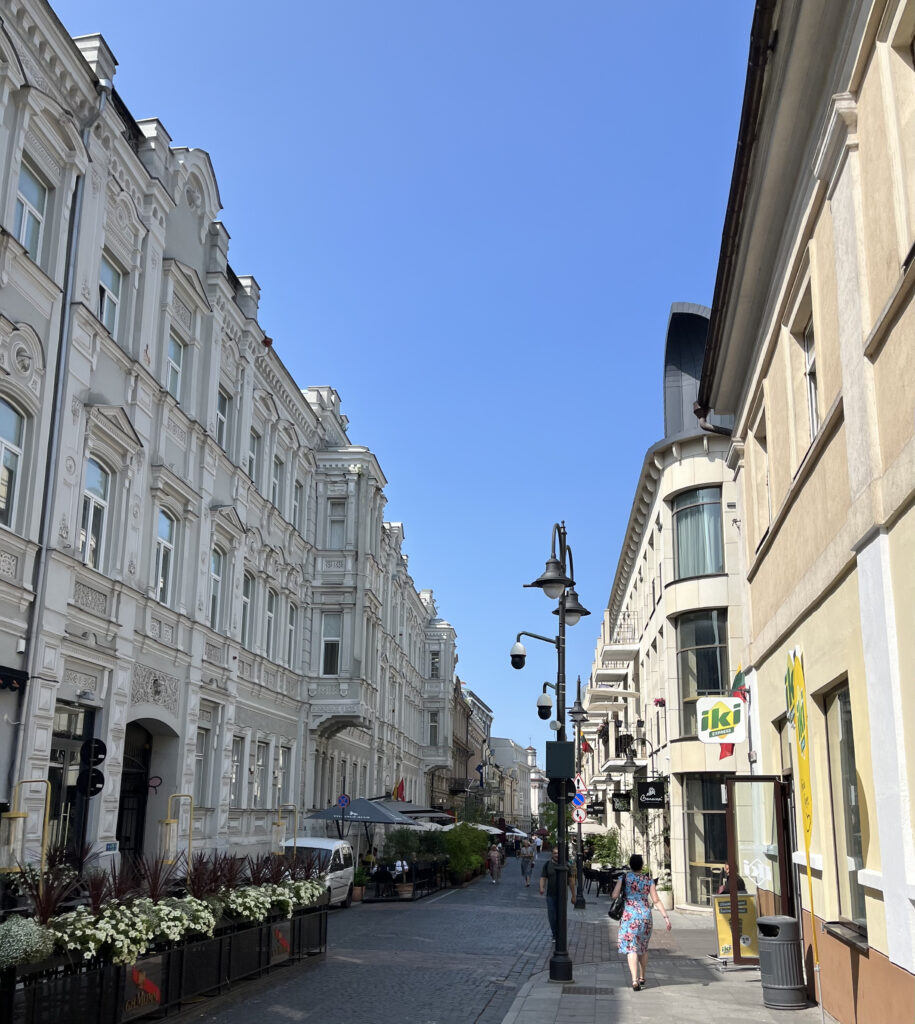 Tourist Attractions
Vilnius has much to offer, not just during the event but also in the long term. The city is rich in history and culture and provides a wealth of tourist attractions. The old town of Vilnius, which is part of the UNESCO World Heritage, is a true treasure. Here, you'll find narrow streets and impressive architecture, including numerous churches and historical buildings. A walk through the old town is like a journey into the past.
Art and Culture
Furthermore, Vilnius offers a thriving arts and culture scene. There are many museums, galleries, and theaters showcasing a wide range of artistic genres and styles. Music lovers will appreciate the numerous festivals and concerts held regularly in the city. From classical music to contemporary styles, there is something for every taste.
Culinary Diversity
The culinary scene in Vilnius is also vibrant and diverse. The city offers a wide selection of restaurants ranging from traditional local dishes to international cuisine. Local specialties such as Cepelinai (potato dumplings with meat filling) are a must-try for any visitor.
Nature Experiences
Furthermore, Vilnius is known for its green parks and lakes, which are ideal for relaxation and exploring nature. Vingis Park is one of the largest and most popular parks in the city, offering numerous recreational opportunities, including bike paths, picnic areas, and playgrounds.
Discover Vilnius
Overall, Vilnius is a city worth exploring. Perhaps not during the NATO summit in the next few days when visitors and residents are advised to avoid the city center. With its vibrant character, rich history, thriving art scene, and lively culture, Vilnius is a place you shouldn't miss. The upcoming event will undoubtedly draw attention to the city and establish it as a major travel destination in Europe. So plan your visit and discover the fascinating city of Vilnius!
Contact:
ABOWI UAB
Maximilian Bausch
Taikos Street 20-44
05250 Vilnius
Lithuania
Phone: +491701061760
Email: m.bausch@abowi.com
Web: www.abowi-reputation.de
Company Description:
ABOWI (Across Borders with Information) is a company specialized in online reputation. With their extensive expertise, ABOWI supports individuals and companies in building a positive online reputation. Through targeted strategies and actions, they help gain the trust of potential customers, investors, and employees. ABOWI also accompanies companies during initial public offerings to establish a strong presence and a positive image in the market. With their holistic approach and wide network, they offer customized solutions to strengthen their clients' online reputation and promote success in the digital age. More information at www.abowi.com.